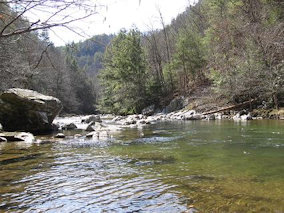 Handmade Stoneware
Still under construction. Pictures of new work should start appearing here in a few weeks. Please check back!
Welcome to Byers Pottery, a pottery studio located in Eastern Tennessee, specializing in 100% hand made stoneware and porcelain pottery.
Made with Earth, Fire, and Spirit, my work is about the beauty and simplicity of hand-crafted pottery.
All glazes are food safe, oven safe, and dishwasher safe.
Byers Pottery
Kingsport Tennessee
828-768-2933